HOME

>

NEWS

>

Inauguration Ceremony of The Expansion of Water Supply System in Kampot The Kingdom of Cambodia
Apr.11.2019
Inauguration Ceremony of The Expansion of Water Supply System in Kampot The Kingdom of Cambodia
Cambodian Prime Minister Hun Sen, Ambassador Extraordinary and Plenipotentiary Embassy of Japan in Cambodia Mr. Hidehisa Horinouchi, Chief Representative of JICA Combodia Office Mr. Yuichi Sugano, Executive Officer of Sumitomo Mitsui Construction Co., Ltd Mr. Takehiro Kuribayashi, Vice President and Representative Director of Swing Corporation Mr. Akira Ninomiya joined some 7,000 stakeholders, beneficiaries, and residents of Kampot to celebrate the inauguration ceremony of "The Expansion of Water Supply System in Kampot" held on 2nd April, 2019.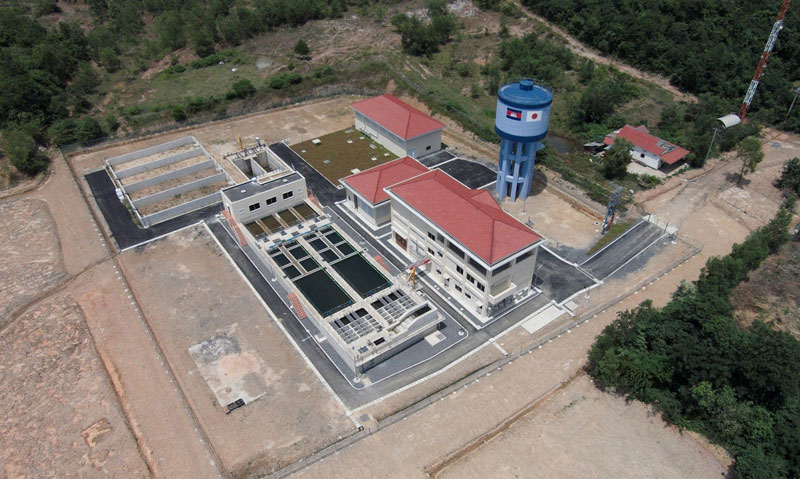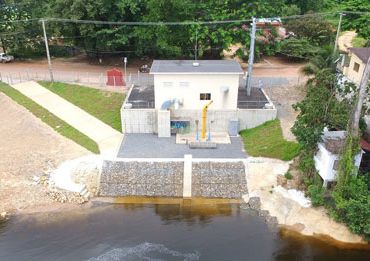 This project was in accordance with the objective "to improve the access rate to safe water of rural population" which was addressed in "The National Strategic Development Plan (2014-2018)" of the Royal Government of Cambodia, and planned with Japanese ODA Grant Aid to contribute to improve public health environment, eliminate the water shortage, and reduce the water leakage in existing water supply area.

In this project, Swing Corporation is in charge of the Engineering, Procurement and Construction of the Mechanical and Electrical facility part of the project. The water treatment plant employs Coagulation, Sedimentation, and Rapid Filtration which is a proven technology with more than 70% of share in Japan, and will contribute to supply safe drinking water to people in Kampot.

We, Swing Corporation and its affiliated company, will continue to expand its activities to contribute to the development of water infrastructure.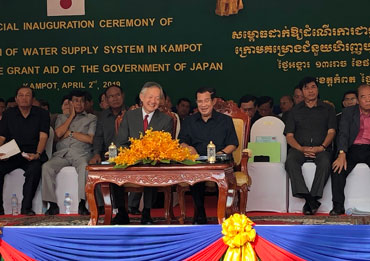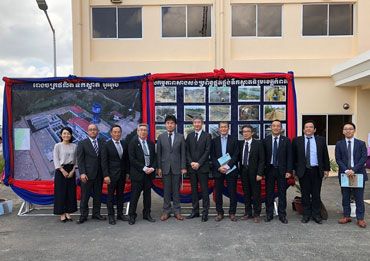 Project Summary
| | |
| --- | --- |
| Project Name | The Project for Expansion of Water Supply System in Kampot |
| Project Site | Kampot, the capital of Kampot Province in the southern part of Cambodia |
| Client | Ministry of Industry & Handicraft |
| Contract Formation | Consortium with Sumitomo Mitsui Construction Co., Ltd. |
| Total Contract Value | approximately 2.1 billion yen |
| Project Scope | Engineering, Procurement and Construction of water intake facility (8,250 m3/d), water treatment plant (7,500 m3/d), transmission line (5 km), and distribution network (89 km). |
| Construction Period | Starting from June 2016 to August 2018 (27 months) |